Comments Off

on The Secret to Rapid Instructional Design

Category:
Instructional Design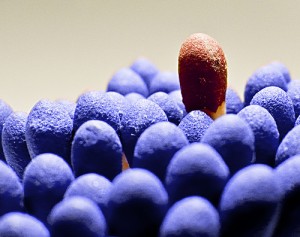 I've been doing instructional design for more than 30 years, I will tell you with certainty that there is no technology or design model that will speed things up faster than avoiding those things that slow it down. When an executive says, we are going to move that new training program to 2nd quarter next year, that's a lot of wasted time to make up. While there are a lot of things that slow down development, I want to give you my top 3.
1. Starting at the Bottom
Fast development requires the active support and participation of a high level project champion who can write a check if needed and dedicate people's time to a project. When a designer asks a subject matter expert to participate in an interview, the SME might not get back for three weeks.  If the president merely makes a suggestion if the SME would be willing to participate, that SME is on your doorstep the next day. This is the difference between development in a few weeks versus development sometime this year.
2. Staring at the Blank Page
Blank page development takes forever. There are a lot of decisions that can be made in advance to get things going in the right direction. Just a few include: selecting and using a design model, developing a template for every deliverable in that model, creating style sheets including those for writing styles, creating libraries of activities that can be reused. For example, if you start every instructor-led training session with a unit called Welcome and Introduction, 90% of that unit is the same. Even if you change up how students introduce themselves, this takes less than 20 minutes. There are standard ways to do role plays, case studies, and team presentation. I know about 6 good ways to do role plays.  I can simply drop one in. If it seems like you're having the same discussions every time you do a project, you're probably wasting time.
3. Stuffing the Goose
I didn't make this term up, but I like it. You have to know how much training you can actually do in an hour, a day and a week. When you overstuff training, you end up having to remove it later, or rework it, or retrain it. If someone gives you 100 PowerPoint slides to make into a two hour webinar, what's the likelihood that's going to work. I really doesn't take a lot of experience to know how long things take.  I mean is it reasonable to do three role plays with a debrief in 20 minutes? That's an hours worth of training if you do it right. So it's a lot faster not to do three days of classroom training when you only have a day.
Here's the challenge for most instructional designers, do you think you can convince others that what they are doing is slowing things down to a crawl?
Tags:
design
,
learning
,
model
,
repaid
,
training