Comments Off

on Reducing Time to Proficiency: Big vs. Small Company?

Category:
Instructional Design
,
Learning Paths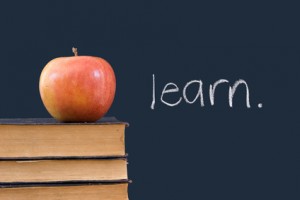 Reducing time to proficiency is an important and highly effective way to improve results while driving down the cost of training. I've done this type of project in companies with more than 500,000 employees and less than 5. Both size companies can benefit greatly, but the projects are different. Large companies have a lot of stuff and a lot of infrastructure. There is often a lot of measurement and historical data to work with. Having enough training is not usually the problem.
These projects are more of a process of getting things in the right order, getting rid of what doesn't add value and structuring the informal coaching and mentoring. Because there is so much stuff to work with the low hanging fruit is everywhere.
Small companies usually have little or nothing to work with. It's more of a blank slate. The approach is usually not to start building a lot of training, but rather to look for what might exist in places like colleges, associations or online. This training is then arranged and structured with all the informal on-the-job training and coaching required.
The trick with large companies is to get them to accept a change in focus and approach from curriculums and competencies toward Learning Paths and proficiencies. The trick with small companies is to give them enough support when they lack internal expertise or resources. Keep in mind that these projects are about improvement and not problem solving. This means you can start with a baseline and drive to the next level and then when done drive to a higher level.
Tags:
curriculum
,
design
,
instruction
,
learning
,
learning path
,
proficiency
,
training