Comments Off

on Learning Path or Learning Highway?

Category:
Learning Paths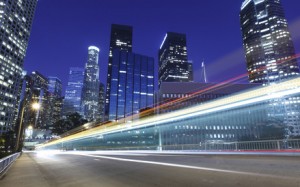 by Cees Nieboer, Learning Paths Europe
Sometimes I wonder if the name is still reflecting what we actually do. I'm not saying that I don't like the name, on the contrary, I think it's very recognizable and strong. But I feel that given the activities we do a name Learning Highway would reflect the results in a better way. A path can, sometimes, be quite unstructured, narrow, and often has obstacles preventing you from going, very fast. Learning Paths as we implement them are fast, allow you to overtake (competition) and are clearly marked. Being in the fast lane on a clearly marked route to known destinations gives a sense of power, accomplishment and satisfaction. Others, on the other lanes, often wonder why they are in a traffic jam and how come some 'privileged people' are allowed in the fast lane.
Well, it might seem unfair to some, but it isn't. Nobody is prevented from joining the fast lane. Making the Learning Paths methodology accessible to everybody out there, gives people a free choice to be part of it, or to keep wondering why everybody else is succeeding faster and with better tangible results. We can only offer the opportunity we can't force you to change. If companies and individuals would set their fear of change aside and decide actually doing something about it results will definitely improve. Don't think you're a guinea pig. There have been many companies and individuals going through the process successfully. You're not alone, qualified Learning Paths  consultants are there to support you implementing the change. Join us in the fast lane but make sure to fasten your seatbelt!
Tags:
learning
,
learning highway
,
learning path